Green Holidays
If you are interested in green holidays in Wales then you have found the right page. Our self catering cottages are accredited by the Green Tourism Business Scheme at the prestigious GOLD level and have won several major environmental awards.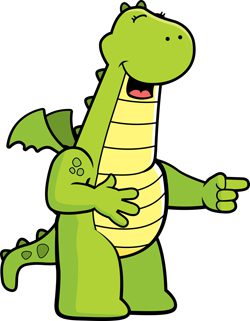 The benefits of choosing one of our green self catering cottages:
Guests can offset the carbon footprint of their holiday by planting a Welsh Oak tree at the farm.
Guests can boil the kettle, charge iphones and plug in laptops (free WiFi) using energy directly from the sun that shines on their cottage (don't worry – it works whatever the weather!).
All our hot water and heat is provided by  biomass from approved sources.
5 star cleanliness is maintained using eco-friendly cleaning products – kinder to you and the environment.
The segregated bins provided in our cottages make it easy to recycle.
Fairtrade complimentary tea and coffee.
A farm nature trail that starts on your cottage doorstep.
Four of our cottages have wood burning stoves with a basket of complimentary logs provided
Our guests enjoy up-to-the minute forecasts thanks to an onsite weather station
Our famous black information folder (in each cottage) has suggested holiday activity itineraries that include many car free activities
Our guests can pick up some money saving tips during their stay. Each cottage has an entertaining guide packed full of our favourite green tips, some of which can save you money. Why did we write it? Well, we got tired of staying places ourselves that advertised their use of eco-friendly products when what we really wanted to know was where we could find low energy light bulbs at decent prices! Our guide is for those who have ever had a similar feeling!
Eco Friendly Accommodation
Our eco-friendly self-catering cottages enjoy a peaceful and secluded location on a historic estate near the beautiful south western gateway into Brecon Beacons National Park. Local highlights include the beaches of Gower Peninsula, the waterfalls of the Vale of Neath, castles like Carreg Cennen and Kidwelly, the seaside city of Swansea, the National Botanic Gardens of Wales, the National Showcaves Centre for Wales and much more.
Our superb central South Wales location gives you unbeatable access to the many and varied attractions of South Wales, all of which can be accessed by public transport should you so desire. The nearest mainline train station to our holiday accommodation is Neath, which is five miles away. Public transport is good and we have tourist information in the cottages that will help you organise your travel arrangements.
There are ofcourse many attractions that can be accessed by foot or bicycle from your cottage including the Plas Farm Trail, Cilybebyll Church, the town of Pontardawe, the Celtic Trail, Aberdulais Falls and the town of Neath.  Some of our guests don't even leave the farm and spend their holiday or short break exploring the surrounding countryside by foot.  We have our very own farm trail (with accompanying guidebook) and are always adding to our online biodiversity database of all the wildlife spotted at the farm over the years.  We need all the help we can get!
The Green Tourism Business Scheme
The Green Tourism Business Scheme is the national sustainable tourism certification scheme for the UK desined to help people make informed decisions about green holidays. It has been running since 1997 and is the largest and most established scheme of its type in the World.
Businesses are assessed by a qualified grading advisor against a rigorous set of criteria, covering a range of areas, like energy and water efficiency, waste management, biodiversity and more. Those businesses that meet the required standard, receive a Bronze, Silver, or Gold award based on their level of achievement.
award winning eco-friendly cottages

2012 Gold Award – Green Business Tourism Scheme
2011 Green Business of the Year at Borough County Awards
2008 Winners at Wales Environment Awards
2007 Highly Commended at Wales Environment Awards