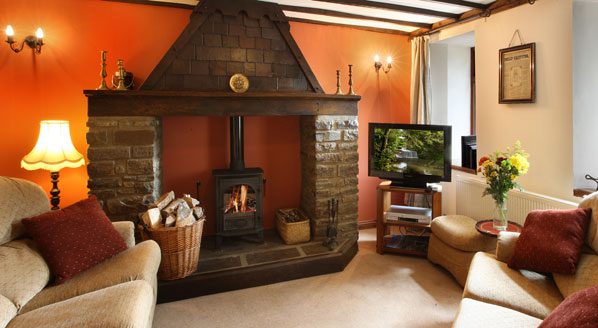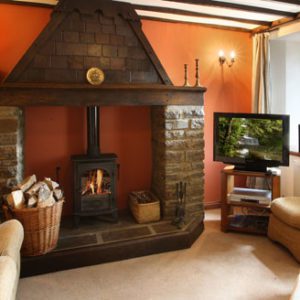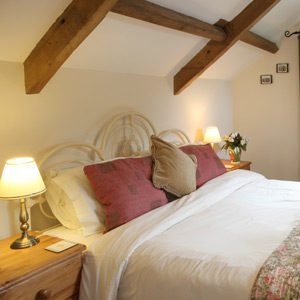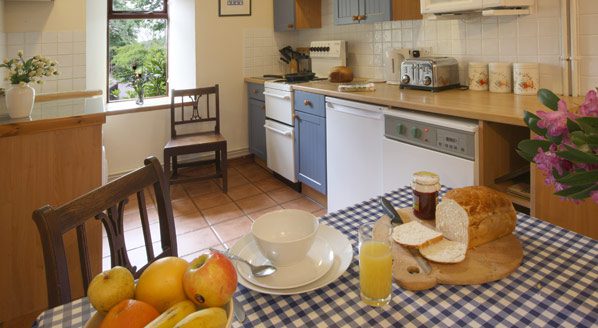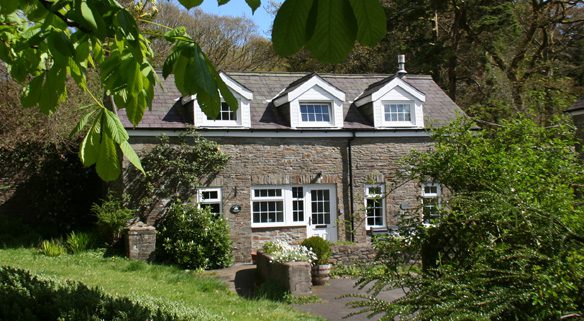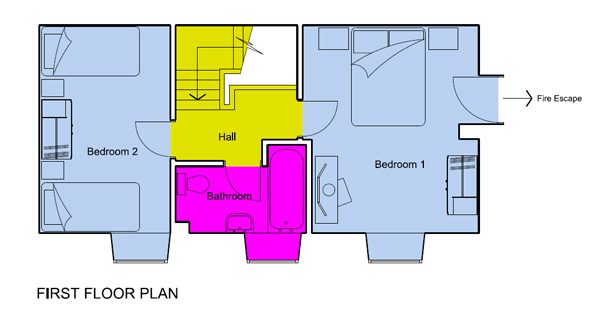 Hafod y Wennol Holiday Accommodation
Sleeps 4 – Prices and Availability
This award winning self catering accommodation sits on the courtyard of a historic estate in South Wales, surrounded by beautiful farmland. The cottage is perfectly suited for a family holiday, romantic getaway or short break in Wales.
Holiday Cottage Accommodation
Although this cottage is wonderfully situated for enjoying all the famous attractions South Wales has to offer, you may simply wish to spend lazy days enjoying the cottage and over a hundred acres of private grounds with walks from the cottage door.
"A little piece of paradise in a chaotic world.
Unlike many other self catering cottages on the market, Hafod y Wennol comes with over a hundred acres of private grounds which guests are free to explore.
Large lawn area with picnic benches
Enjoy a BBQ under the giant beech trees
Watch lambs playing in the paddock
The accommodation has a large lawn area with views over the sheep grazed parkland – many of our guests love sitting under the giant beech trees, enjoying a glass of wine and watching the lambs play under a setting sun.
"This is a perfect base for a family holiday in South Wales, we rode horses, cycled, walked, visited waterfalls, shopped, spent an evening on the beach, saw castle, a full day on the beach (Caswell Bay, Gower recommended) went swimming, played cards, went bat hunting and still more to do. So well be back. The Closes from Haslemere in Surrey
Comfortable and Cosy Self Catering Accommodation
As with all the cottages at Plas Farm, we have done our best to think of everything you could possibly need for a superb break in Wales.
"We were hoping to find a peaceful and relaxing retreat from which to explore South Wales, before our first baby is born. We found it!! A super cottage in a beautiful place. Waking up to bird song and a stream was just perfect. "
Hafod Y Wennol, a charming self-catering cottage nestled within the historic Plas Cilybebyll estate in the captivating Swansea Valley of South Wales. With a recorded history dating back to the 1400s, this remarkable estate is renowned for its centuries-old heritage and boasts a manor house with one of the most beautiful facades of any Welsh manor. Hafod Y Wennol, once an outbuilding in the estate's courtyard where doves were kept and farm machines were stored, now stands as a testament to the timeless charm of self-catering accommodations.
Step into a world where tradition meets modern comfort at Hafod Y Wennol. The cottage offers a cozy retreat with its well-appointed bedrooms that overlook the courtyard and feature traditional wood beams, creating a warm and inviting atmosphere. Unwind in the comfortable living space in front of the large wood burning stove with a TV equipped with Freesat, ensuring a pleasurable stay at this self-catering holiday cottage.
However, what truly enhances the allure of Hafod Y Wennol is its enviable location in the heart of central South Wales. Situated just 5 miles from the M4 motorway, this cottage offers unparalleled accessibility to an array of captivating attractions. Immerse yourself in the breathtaking beauty of the nearby Brecon Beacons National Park or embark on an exploration of the stunning landscapes of the Gower Peninsula. Discover the tranquility of Waterfall Country, where nature's wonders await your discovery. Delve into the mesmerizing depths of the National Showcaves or soak in the vibrant atmosphere of the nearby city of Swansea. For history enthusiasts, a visit to the majestic Carreg Cennen Castle is an absolute must.
Whether you're a family seeking a memorable self-catering holiday experience, a couple longing for romantic walks amidst nature's embrace, or a business traveler in need of comfortable and convenient accommodation, Hafod Y Wennol caters to your needs. Indulge in the perfect blend of history, modern amenities, and a central location that ensures you make the most of your holiday budget. Experience the freedom and flexibility of self-catering accommodations while creating cherished memories in the captivating surroundings of Hafod Y Wennol.