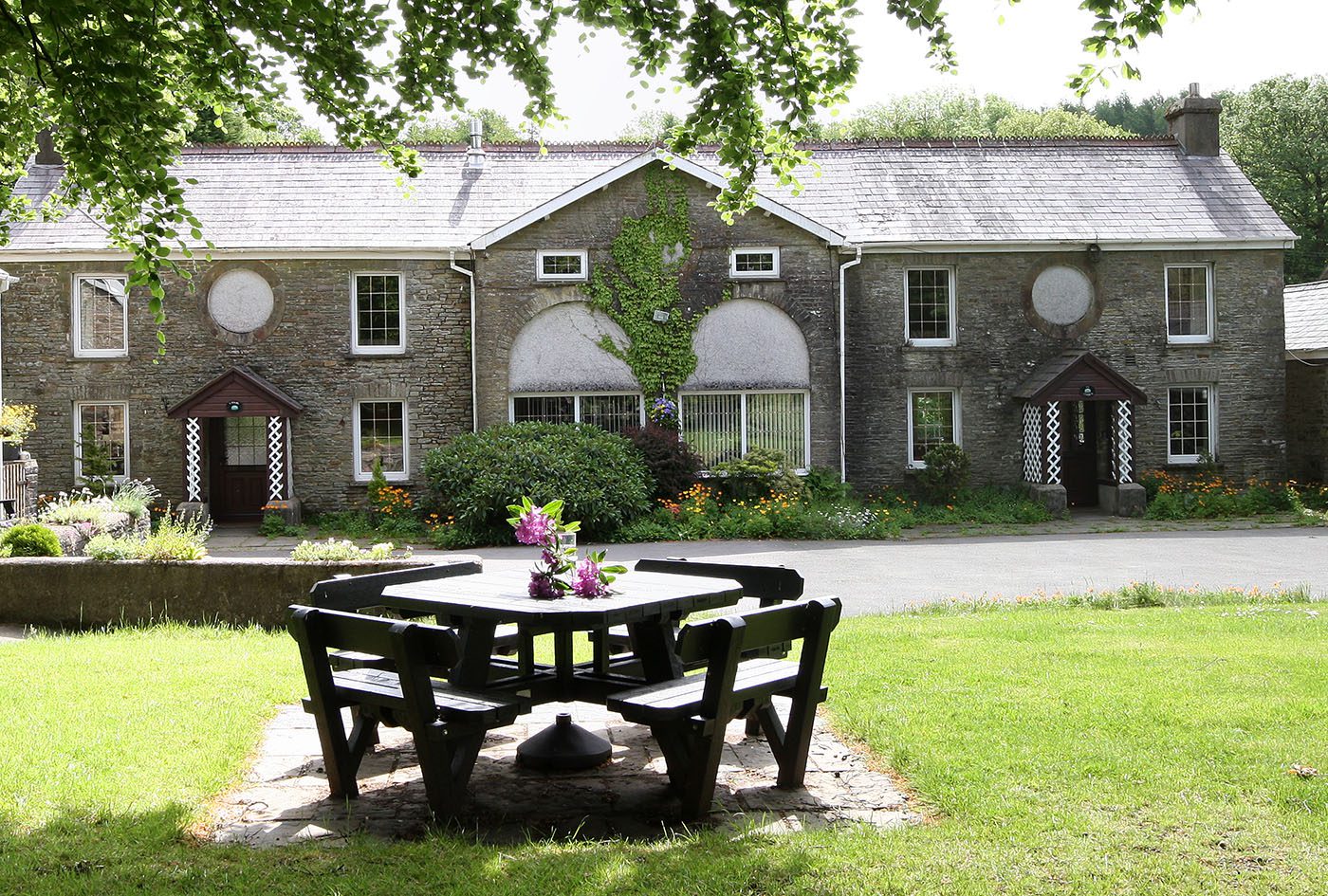 Neighbouring Holiday Cottages with Hot Tub
Sleeps 8 – Prices and Availability
Bryn Hir, a splendid 19th century Georgian Coach House, consists of two neighbouring holiday cottages interconnected to create one large four bedroomed cottage. Sleeping eight guests in total, Bryn Hir has wonderful views of the picturesque River Clydach.   Perfect accommodation for groups or families seeking a unique holiday experience, the property features a private riverbank hot tub, wood burning stove and four poster bed. Set on a private estate, this elegant and historic coach house is ideal for exploring Brecon Beacons National Park and the Gower Peninsula.  The name Bryn Hir means Long Mountain – a reference to the mystical sandstone ridge of Mynydd Marchywel that overlooks the Plas Cilybebyll Estate and provides wonderful walking opportunities for guests. Guests are free to explore the home farm via a signposted trail from the doorstep. The property is also very convenient for the city of Swansea.
Interconnecting Holiday Cottages
The property can configured as two individual cottages if so desired by simply locking the interconnecting door.
The cottage lies at the end of a long tree lined drive and forms part of the estate courtyard.
Depending on which bedroom you choose, there are views of the stunning French Château-like manor house, giant beech trees giving way to sheep grazed parkland or a delightful river abundant with wildlife.
The private garden to the rear of the neighbouring holiday cottages overlooks the River Clydach.  A hot tub sits centre stage on a Gwrhyd sandstone patio – a beautiful local stone valued for its fossilised ripple patterns that formed in a tropical lagoon many millions of years ago.
The location of this big cottage, just 5 miles from the M4 motorway (although you would never know it),  make it perfect for a long weekend as well as for longer breaks, taking in the many attractions South Wales has to offer.
There are many popular suggested itineraries in our famous tourist information folder which may be found in the cottage along with books about the history of the estate.
Finding group accommodation in Wales that ticks all the boxes can be difficult. Bryn Hir is designed to offer as much flexibility as possible to guests – it is even possible to close an internal door to separate the cottage into two self contained units. So, in addition to the four bedrooms, there are two fully equipped kitchens, two living rooms, two bathrooms, two downstairs WCs- in fact, two of everything (apart from the hot tub!).  The property sleeps up to 8 guests and offers the much sought after combination of countryside tranquility and a location central to attractions and modern amenities – supermarkets, pubs and restaurants may be found in the surrounding towns of Pontardawe (2 miles), Neath (4 miles) and Swansea (10 miles).
Pet Friendly Coach House with Hot Tub
Bryn Hir is a pet friendly cottage. The rear garden and patio areas of the adjoining holiday cottages are enclosed by a picket fence and there are private woodland walks from the doorstep of the cottage.
"Running out of fab things to say, our 8th visit to Plas Farm. Calm, peaceful, fresh air, fantastic food, off down the Mumbles and lots of Joe's ice cream – a true holiday. Wales is a must and Plas Farm essential to visit for anyone coming to Wales!  Kathy & Jill from London