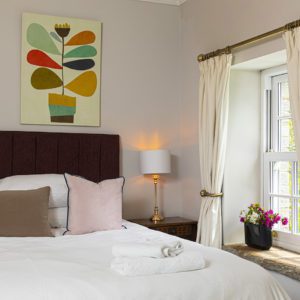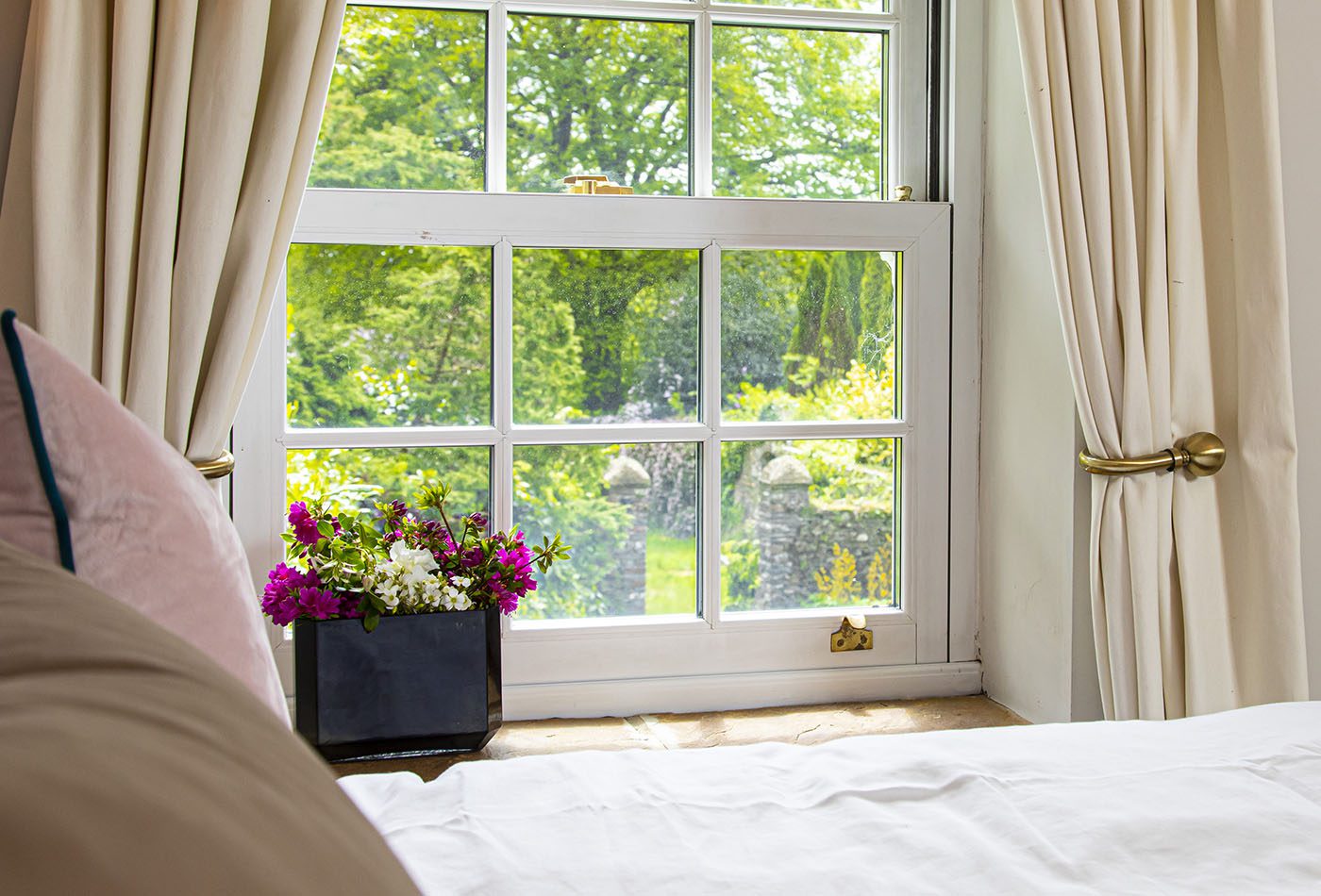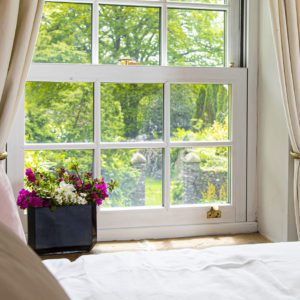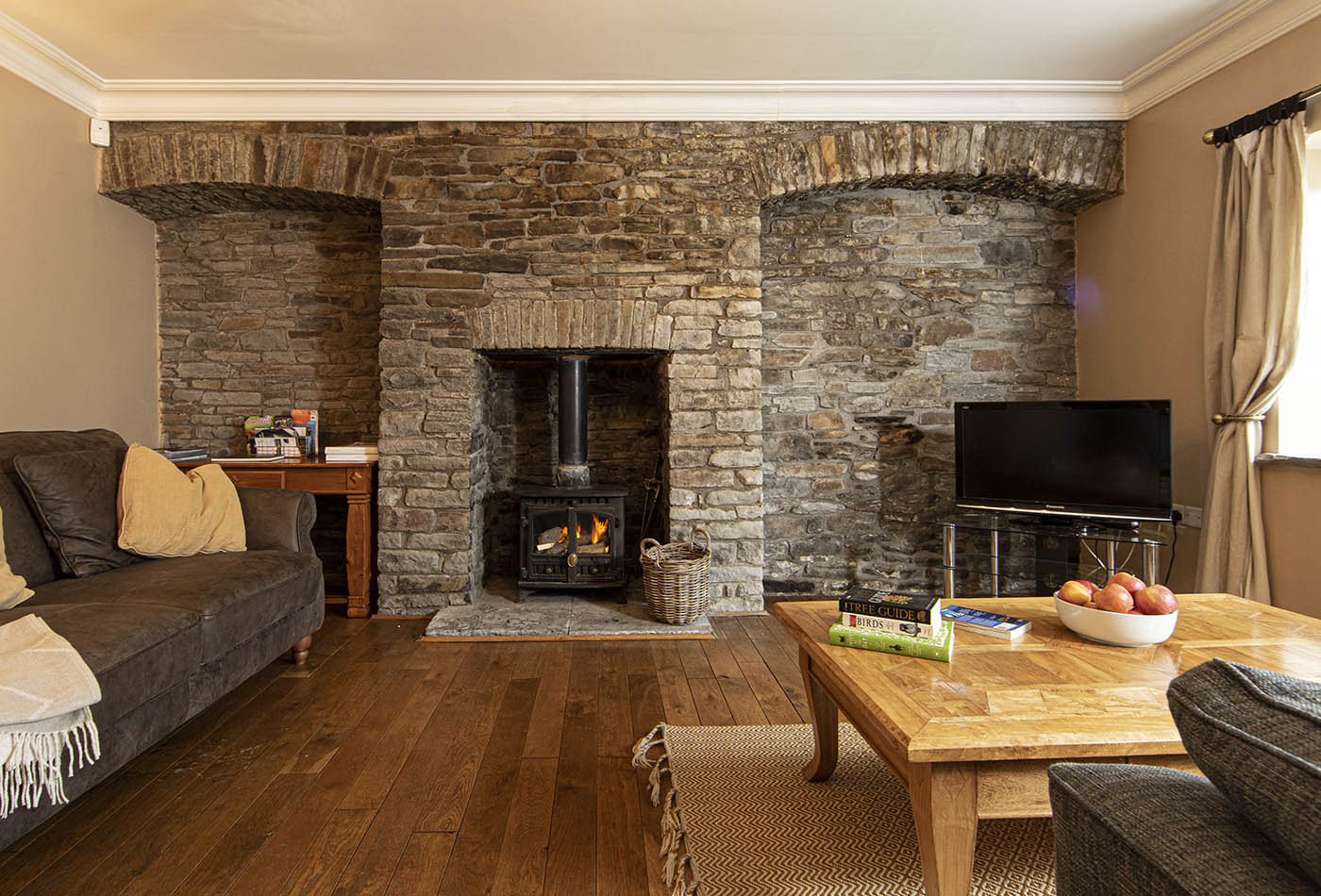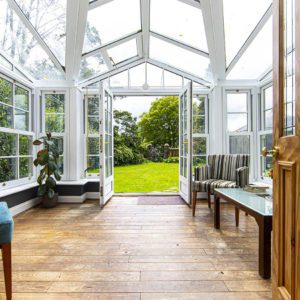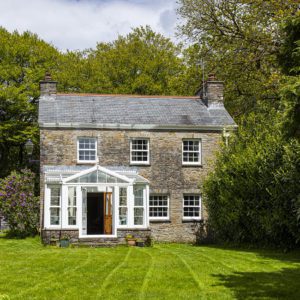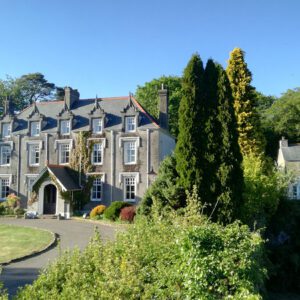 Yr Hen Ysgol – historic cottage on country estate
Sleeps 4 – Prices and Availability
This two bedroom historic holiday cottage is tucked away in the grounds of Plas Cilybebyll Manor house, between the folly and the walled garden. It has its own large lawn and is situated alongside the picturesque River Clydach. Relax in the sunny orangery with the window open and you'll hear the babbling stream. Your pet will enjoy the space here too. The Welsh name, "Yr Hen Ysgol" means the Old School House, as the building was once a school for servants and children of the estate; with a bakery downstairs. Now it's a traditional country cottage with Rayburn cooker and woodburning stove keeping the whole house warm and cosy. With one double bedroom and one twin, HDTV and free WiFi, you've all the comforts of home in the country.

Historic Holiday Cottage
The building was used to hold the church Sunday School in the early 20th Century which earned it the name of 'School Building'. The children received a glass of milk and slice of freshly baked cake, usually victoria sponge, after each session.  Children from other parishes started to attend when word of these luxuries spread. The children from the estate were also taught in an upstairs room. The ground floor was originally a bakery, outside which  a high wall was built to prevent the servants from looking out into the garden.  The building was also used as a sewing room at one point and the opera singer Madame Adelina Patti had many of her dresses made there. At the time, she was the most highly paid performer in the world.  This cottage makes for an idyllic holiday destination with a wonderful rich history and over a hundred acres of private grounds.
"We were hoping to find a peaceful and relaxing retreat from which to explore South Wales, before our first baby is born. We found it!! A super cottage in a beautiful place. Waking up to bird song and a stream was just perfect. "
Yr Hen Ysgol historic holiday cottage is located at the heart of South Wales.